Emsculpt Muscle Stimulation Aircooling System Neo Rf Machine 4 Handles Machine
Overview
Theory
Advantages
Parameter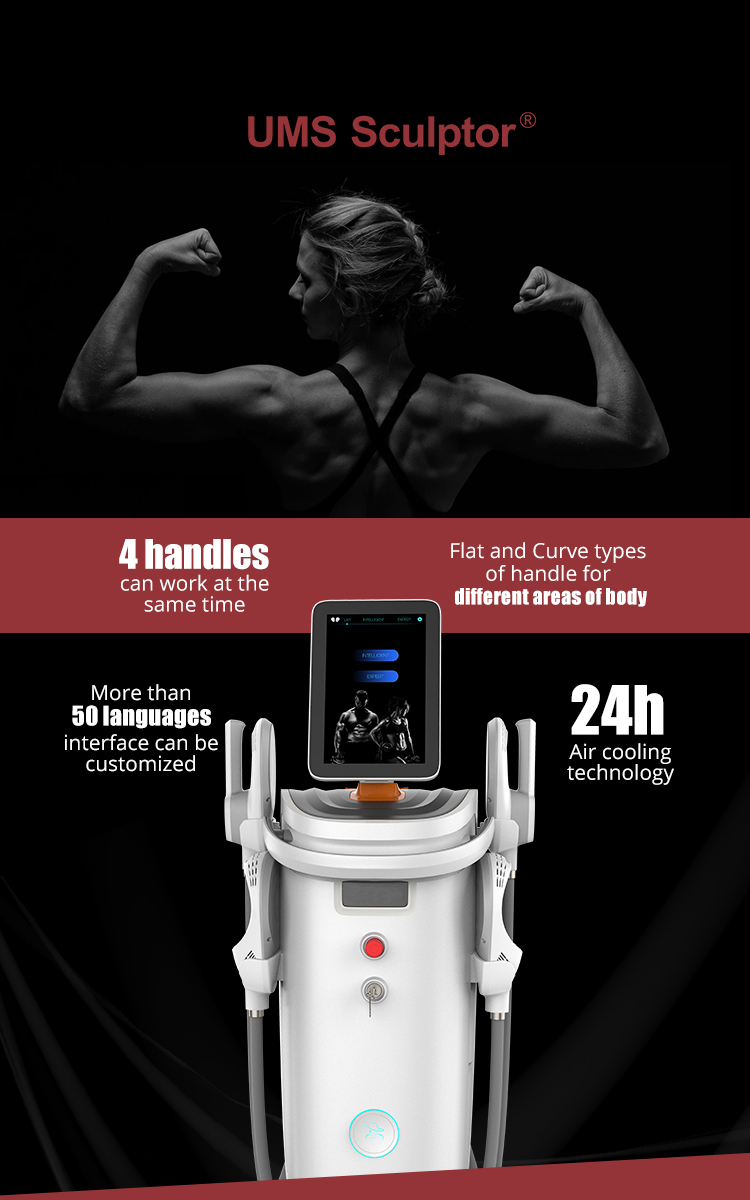 Multi-Function, New Technology
① (Fat Burning and Muscle Building) Innovative Hifem Technology
The pulse energy focuses more precisely on the muscle group, high frequency increases muscle extension, and enhances the super-speed decomposition and metabolism of cells; At the same time, the high-speed frequency contraction stimulates the growth and strengthening of muscles without affecting the surface skin.
②(Private Health) Patented Electromagnetic Technology
The high-intensity focused electromagnetic field stimulates motor neurons to control the pelvic floor muscles to perform 20,000 Kegel exercises, which is non-invasive and non-invasive to improve pelvic floor muscle relaxation and other symptoms.



It is the latest designed treatment technology for non-Invasive body slimming and sculpting that
builds muscle burns fat at the same time. High intensity pulsed electromagnetic stimulation offers continuous muscle contraction without muscle relaxation therefore allowing the muscle to work at its maximum capacity.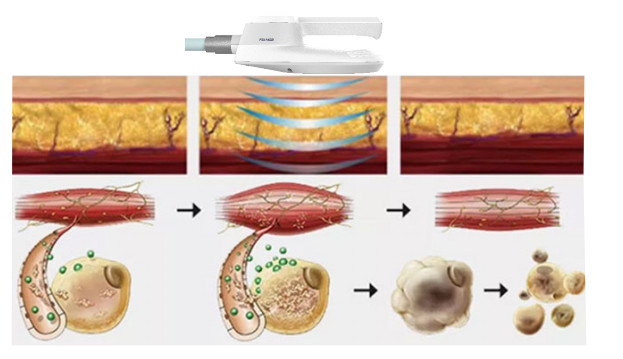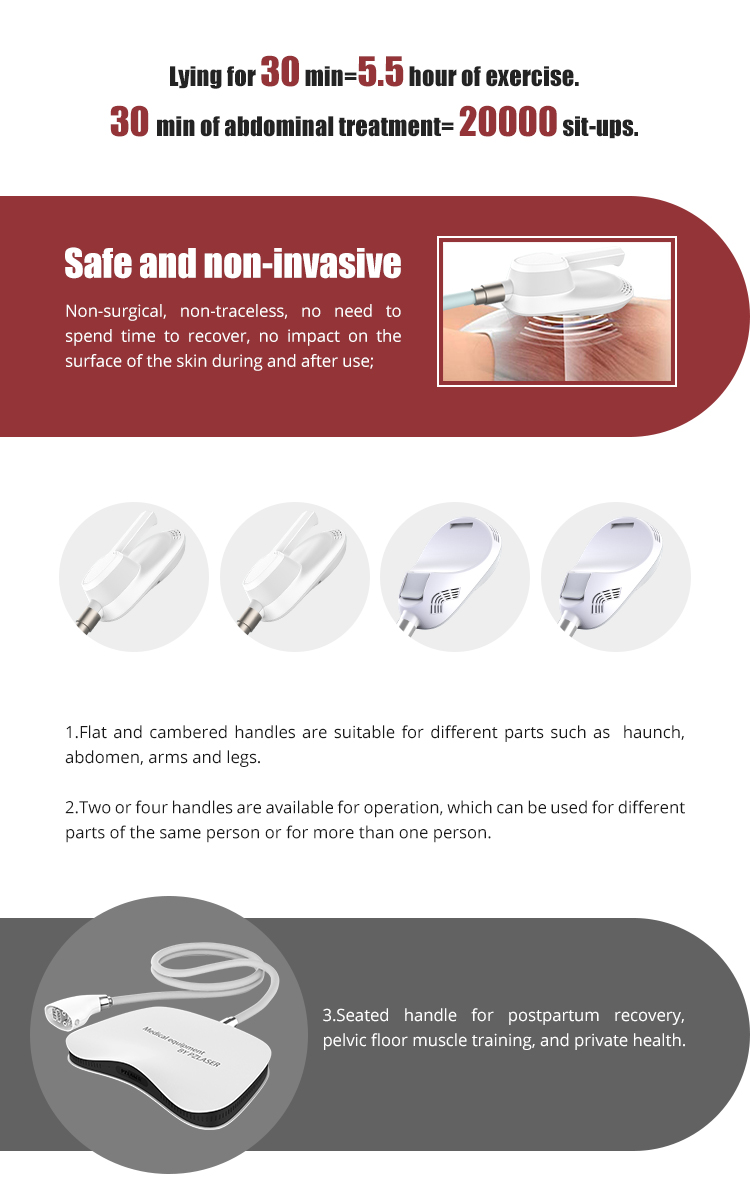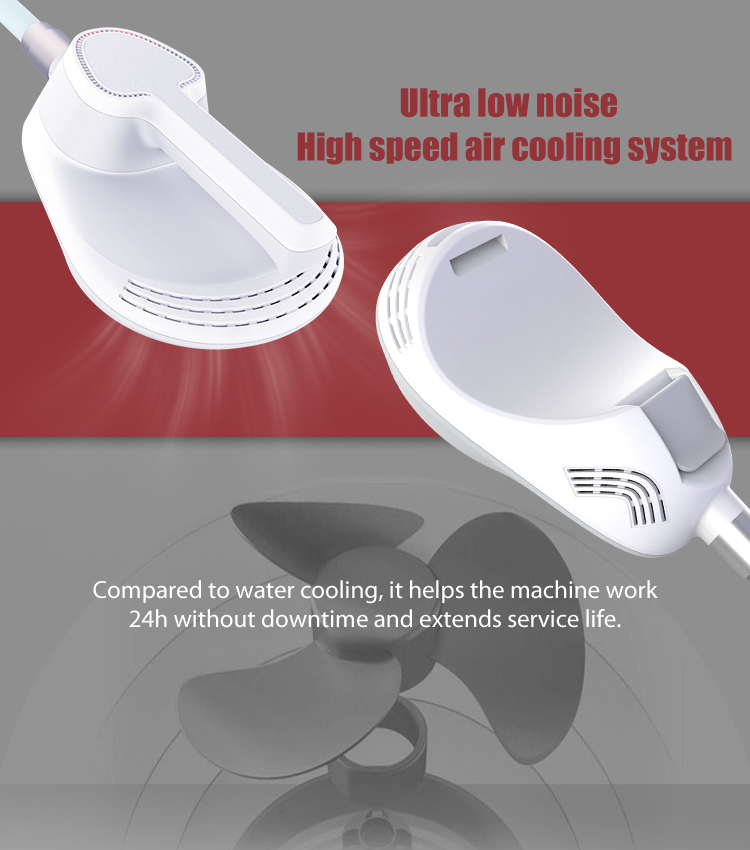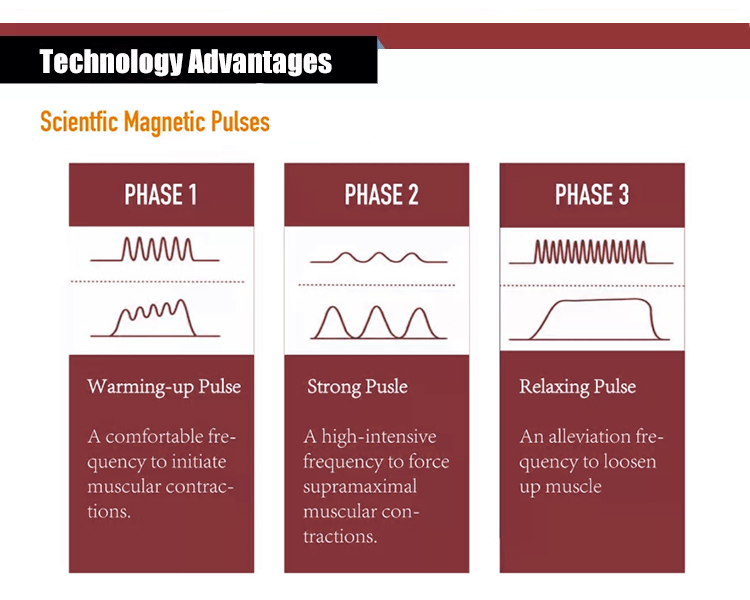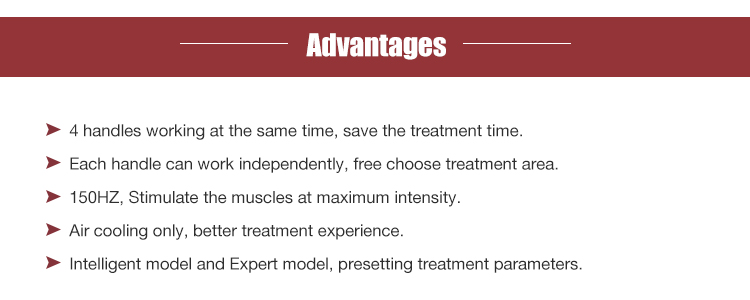 Technology Upgrade
150HZ, more than 20,000 "ultra-muscle exercises", achieving extraordinary performance.
Function Upgrade
For muscle increase, rectus abdominis and pelvic floor muscle recovery.
Configuration Upgrade
The 4applicators have independent intelligent working modes. No water cooling requested, offering convenient maintenance. Design Upgrade. The shell adopts high-level aesthetic color and the shape is outstanding.
Ergonomic Upgrade
Intelligent full display and the applicators have a mechanics design.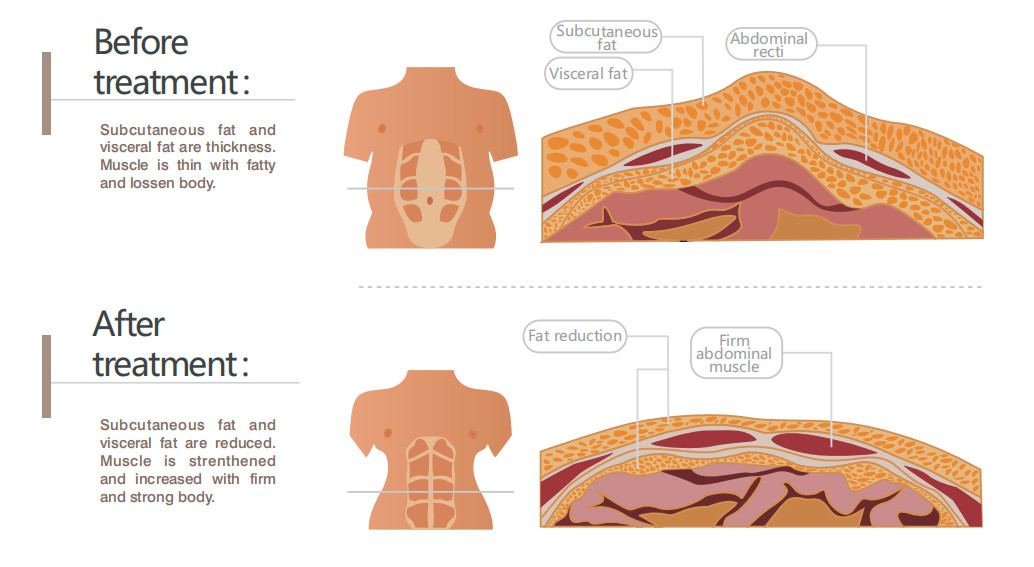 Selective Purchas
SEATED WORKING HEAD  Nicely Fit in Multiple Models
High-energy-focused
electromagnetic technology fully activates pelvic floor muscle. It perfectly simulates the curve of the buttocks and accurately targets the gluteus. The 15° inclination design allows the legs to relax naturally. The raised support area in the center accurately fits the pelvic floor muscles. It's suitable for men and women of all ages and effectively solves various pelvic floor muscle injuries.


1.Fat Reduction+Muscle Building + Private Recovery, satisfying all need of consumption .
2. Non-Surgical, Non-Invasive, No-Downtime
3. Intelligent interface, convenient for operating and using.
4. Original German imported, the effect and quality are guaranteed.
5. The clinically proven effect is obvious and lasting.
1. People with flabby muscles
2. Ladies with flabby body after childbirth or weight loss
3. Office workers who don't have time to do fitness exercises
4.Ladies who likes food and is afraid of getting fat, Beauty people who want to change their body and pursue beautiful muscle lines
5. Beauty people who want to change their body and pursue beautiful muscle lines
6. People who need to lose weight quickly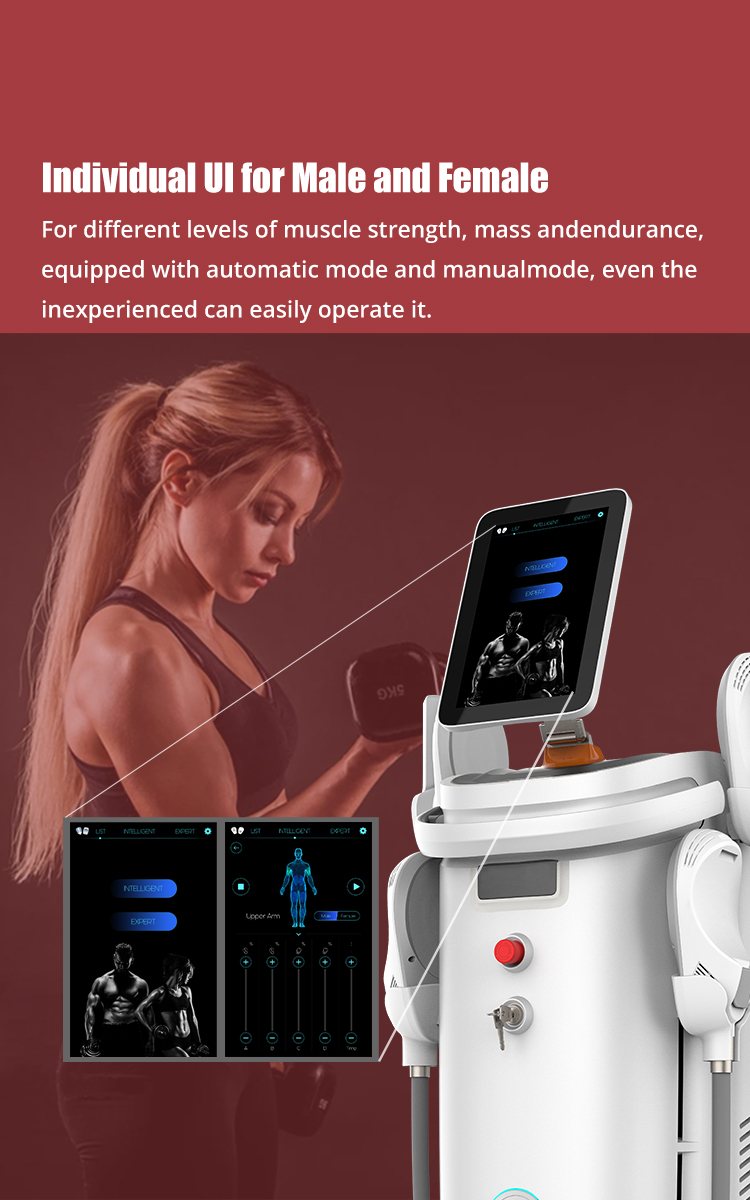 Parameters
| | |
| --- | --- |
| Voltage | AC220/50Hz AC110/60Hz |
| Power | <6000VA |
| Cooling System | Air Cooling |
| Working Temperature | 5℃-40℃ |
Write your message here and send it to us